APP development case study

"Every delivery run is money; we now track every run and we're guaranteed no runs are lost. Billing is done in half the time, it's more efficient and accurate. Before this system we would have up to 500 delivery slips monthly, which had to be counted and billed by department. The portal access for our clients is huge.
Clients would misplace items after delivery and call us to see who signed. It would take us hours to go through volumes of run slips to find a single signature. Today clients go to the portal and track deliveries in real time. This is such an asset to our business.Thank you, SAMSA! Matt, thank you and good job!
Candace Larken –
EZ Pro Delivery
OVERVIEW
When EZ Pro was first established in 1998 owner Candace Larkin had no idea of the phenomenal growth her company would experience over the coming decade. A staff of three grew to 35 couriers operating a fleet of vehicles and the potential of franchising.
Priority deliveries of medical life-saving organs and lab specimens, legal documents and other urgent necessities make up much of the business. EZ Pro also has scheduled pick up and deliveries of dry ice, courthouse filings, prescriptions and factory items.
All of this growth meant the existing paper based tracking system became impractical and took up an enormous amount of time and resources.
After an intense review of the organizational system and needs, EZ Pro hired SAMSA to design and develop an electronic replacement of the old manual system. SAMSA's solution: A web-based system, featuring a central database that allows instant access by dispatchers, management, customers, and field delivery staff. SAMSA also created a mobile phone "app" that gathers signatures at pick-up and delivery points and allows for real-time tracking of deliveries. Delivery runs are now paperless and much more efficient.
KEY FEATURES
Administration System to manage customer, driver, and dispatcher information, including reporting capabilities based on time period, company and department.
Dispatcher System for management of scheduled and on demand deliveries.
Customer Portal allowing authenticated users to search, view and print delivery records for their location
Mobile Application used by drivers. Using an internet connection to continuously sync with the central database, this application provides the drivers with a clear view of delivery status in real time. The system also provides a method for electronically capturing signatures and timestamps for pickups and deliveries.
Completed deliveries are instantly imported into the QuickBooks accounting system where invoices are automatically created, saving dozens of labor hours each week.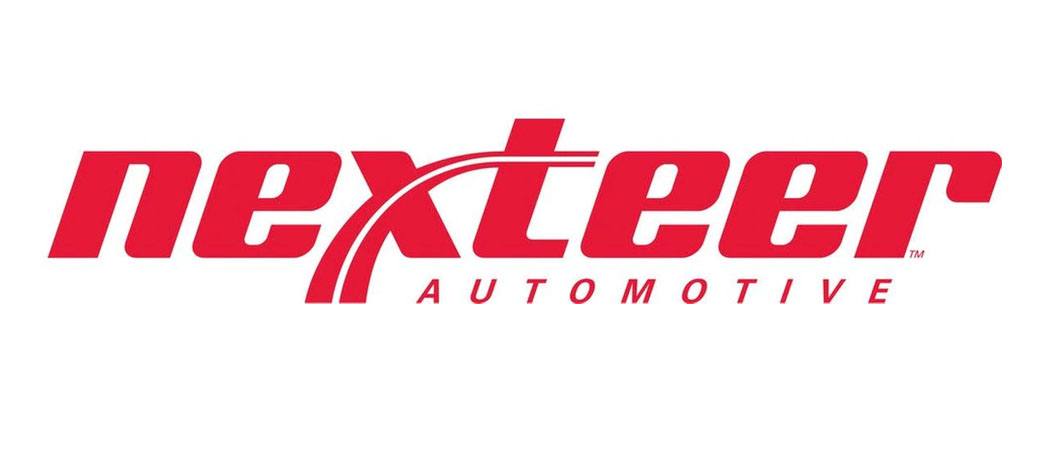 BACKGROUND
Nexteer Automotive employs engineers around the world who work on multiple projects simultaneously. New international accounting standards needed to be implemented to properly capitalize engineering labor hours. In response to the demand for very quick design and implementation Nexteer assembled a team involving Engineering, Finance, and IT departments. IT called on SAMSA.
THE CHALLENGE
As a global company, Nexteer's biggest challenge was streamlining the process for engineers to report their project time without impacting productivity. Existing applications were giants, offering too many bells and whistles, were costly, and would take too long to implement globally. A need had risen for a simpler solution, but one that would be available 24 X 7 X 365 and would withstand rigorous SAS-70 auditing standards. Most challenging, the new application needed to be designed and implemented within one fiscal quarter.
SOLUTION
Nexteer Engineer Time Tracker (NETT) was designed as the custom application for Nexteer Automotive. A few quick specs are as follows:
Custom Solution
Built within the quarter time frame
Finished within the budget
Automated operation
Easy to use and maintain
SAMSA hosted application for worldwide use
SAS 70 and IFRS compliance
RESULTS
Nexteer Automotive has streamlined engineer time reporting with the rollout of Nexteer Engineering Time (NETT) application, which:
Easily identifies the projects associated with the engineer's time.
Provides time tracking with minimal impact to productivity.
Automated processes provide hands-off statistical reporting.
Engineering labor costs can now be properly capitalized.
This application has strengthened the reporting and time constraints for deadlines associated with projects within Nexteer on a global basis.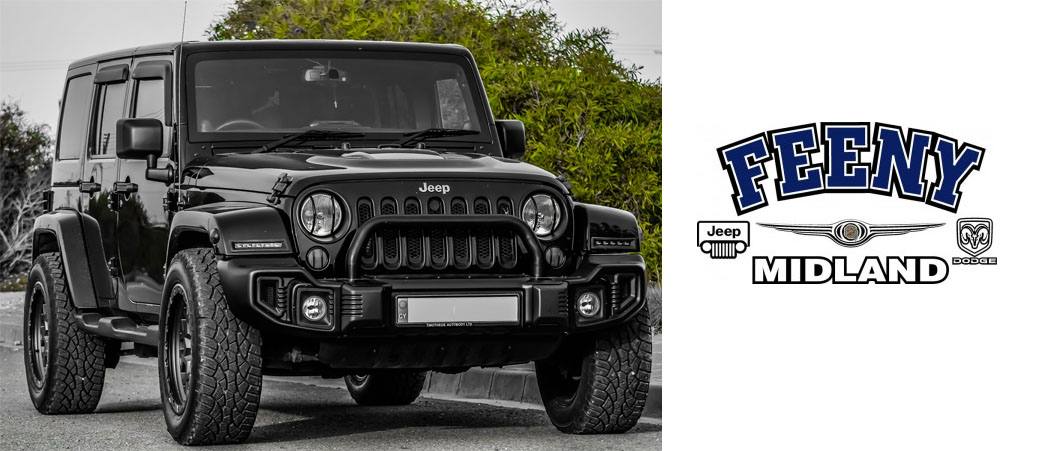 FEENY CHRYSLER JEEP DODGE OF MIDLAND
"As our business environment has become more complex, SAMSA has been a proactive business partner ensuring that we have the right tools and the right support as we move into the future. They have never disappointed us neither in timeliness or staff quality." – Jim Feeny
BACKGROUND
Feeny has many different departments (Service, Sales – New and Used, Billing, etc.). Each department requires not only the software that the whole company uses, but also specific software related to their individual service. As computer equipment continues to change, the software must also change.
THE CHALLENGE
Update all computers whether by replacing or upgrading components of the computer. However, replacing the computers came with the additional problem of certain software becoming incompatible.
Also, some of the computers were not setup on the domain due to certain software restrictions. Needed to make sure all computers are registered on the domain to create structure within the network.
SOLUTION
Evaluated all computers. Researched the software that was installed on the computers, which were being replaced, to make sure it was compatible with the new computers being ordered. Purchased new computers to replace those with Windows XP or ones that were close to "end of life". Upgraded other computers with more memory. Made sure each computer was registered with a user and listed on the domain. Created a secure computer environment by establishing passwords and permissions.
RESULTS
All computers are running more efficiently, allowing staff to work more proficiently. Staff members are now able to provide faster/more up to date information to their customers.
All computers are now joined to the domain, therefore allowing staff to access certain information yet providing management and security for the company.
web development case study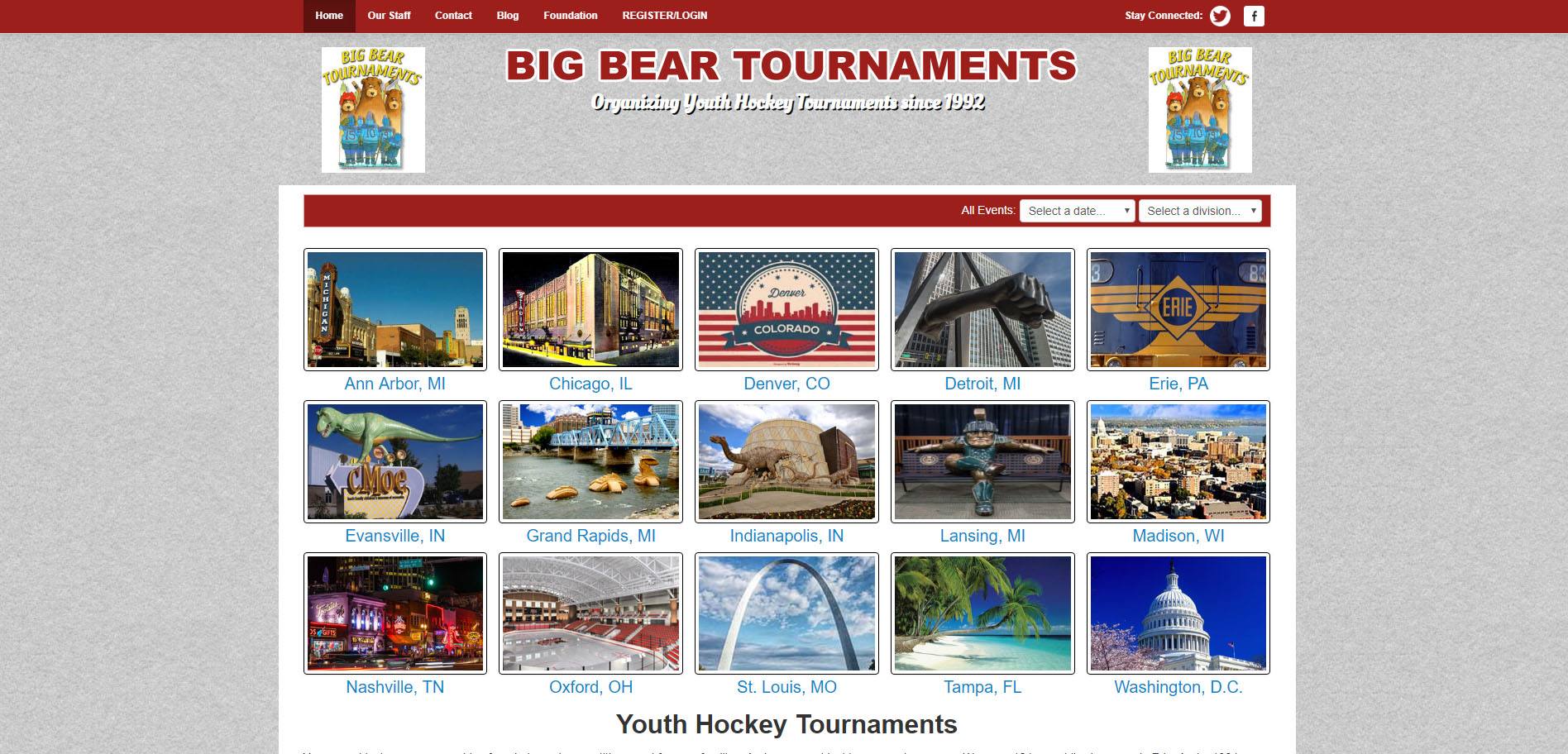 BACKGROUND
Big Bear Tournaments oversees hockey tournaments in several major cities around the U.S. As the number of locations increase and more tournaments are added to the league, the number of teams and housing requirements became an overwhelming task for Big Bear's small staff. Not able to add additional staff, it was time to look for an application to streamline the process of team registration and booking housing for the participating teams.
THE CHALLENGE
As a specialized event management company, nothing in the application industry is currently available that fits the needs of Big Bear Tournaments. The company was already using a database, but was looking to see if there was a company that did programming for Access. Finding SAMSA, Inc. in an online search was the simple part! The next step was determining the best way to accomplish the end goal of a streamlined application and booking process that was user friendly for both the event management employees and the coaches using the system to register their team.
RESULTS
Big Bear Tournaments has been able to streamline their registration process by:
Implementing automated processes.
Reallocating time to other tasks.
Integrating website with registration process.
With the time saved with the application, website, networking, and other services provided by SAMSA, Inc., Big Bear Tournaments is able to grow their company without additional costly resources.


From residential computer users to small, family-owned businesses to large corporations, SAMSA has the knowledge and expertise to support and meet  your unique IT needs. For timely, honest, and creative results – put SAMSA's team of technical experts to work for you. 

RECENT TESTIMONIAL
I have nothing but positive feedback for Joel. He bends over backwards to help us out, gives us timely updates, and explains things clearly. His communication skills are great. It's so nice to work with a company that you can trust… that also has competent developers. 
~Joy Tessin, IT Infrastructure Project Manager
Nexteer Automotive, Saginaw, Michigan
RECENT TESTIMONIAL
Samsa has helped us with our computer problems with great results at the Midland store. Having the computer class adds customer relationship. Thank you.
~Ward Sansone
RECENT TESTIMONIAL
Thank you so much! Your hard work was so appreciated! The staff here are so nice and willing to answer all your questions! I couldn't be happier with the service I received! Thank you all around, especially Eric!
~Kelly Marissa